Home
Holiday Gift Guide For Fit-Minded People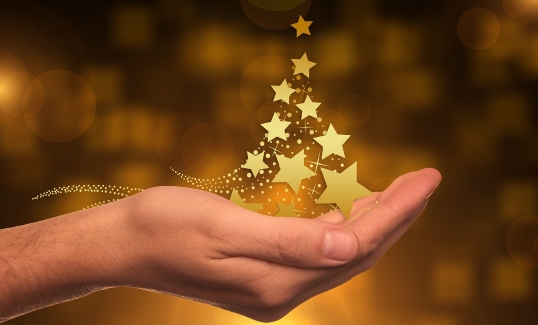 Photo credit: Pixabay.com

Are you still trying to figure out what to buy your fitness-focused family and friends this year? Often the best gift you can give can be a gift of fitness or health for the holidays, Christmas holidays or other events like birthdays. Here are some holiday gift ideas that are guaranteed to make your search a little easier.



Fitness Gadgets



Keeping track of fitness data is one of the best ways to take a workout to the next level. There are several devices that can help with this. Fitness smartwatches and activity trackers like the Apple Watch and Fitbit are a couple of the big names out there, but which one is better? If the primary focus is fitness and the individual is into multiple sports, Fitbit trackers seem to be the better option; however, the Apple Watch has a considerable number of features that extend far beyond activity tracking and heart-rate monitoring. Keep in mind that if the individual has an Android or Windows Phone, the Apple Watch won't work.



Wireless Headphones



If the person you're shopping for doesn't have headphones, this gift idea is a no-brainer. Wireless headphones are the way to go because they connect with fitness devices, smartphones and computers using Bluetooth technology. Here are some 2017 holiday gift picks:

Flyer (Fitbit) - They're made to stay in place regardless of your movement and they're sweat proof.

SoundSport Pulse (Bose) - Aside from providing great sound, they also track your heart rate.

Relays Sport Wireless (Sol Republic) - If you're looking for quality and affordability, look no further.
Shoes



People who exercise frequently have to replace their shoes more often. If they don't, they won't get the kind of support they need during a workout and, ultimately, will increase their chance of developing an injury. If you're shopping for a runner, Brooks Ghost model promises the smoothest run possible and is now in its 10th edition, offering assorted colors for both women and men. Another shoe to check out is the Under Armour SpeedForm Gemini 3 Record. They're comfortable and keep track of your step count and running cadence. If you're shopping for a non-runner, consider the kind of activities he or she participates in regularly and find something to accommodate that (like shoes for bouldering). What happens if you don't know what shoe size to get? No worries, you can't go wrong with a gift card.



Gym Membership vs. Gym at Home



Gym goers spend an average of $800 per year on gym membership fees. If you're loved one already has a membership or has been thinking about joining somewhere, why not help out with the expense? Pay for a month or two months of a gym membership. Alternatively, if your loved one is a homebody, consider helping build their home gym. Whether it's something big like a treadmill or something small like a Bosu ball, you can help them work on their fitness from the comfort of their own home.



Class, Activity or Lesson Pass



Trying something new is always fun. How about purchasing a lesson, a class pass or access to an activity? Options will vary based on locations, but some ideas to consider are yoga, rock climbing, ice skating, dancing, boxing, tennis, skiing, windsurfing and many more.





Day Hiking Trip

- Giving Gift of a Shared Experience

Sometimes the best gift is the one that doesn't cost anything at all (or very little). Let's face it, finding time to do things outside of our regular, everyday schedules can be a challenge. This particular idea takes the limelight off of giving material objects as gifts, and instead focuses on the notion of giving a shared experience.

Rather than casually offering a day hiking trip in a conversation, take time to create a thoughtful card outlining what's included, and wrap it up or package it nicely. By doing this it looks and feels more like a gift. Should you need some ideas for the card, consider how you all could spend the day and plan it from start to finish. You can even include a custom-made music mix for the drive there. Say that lunch and snacks will be provided, and pack a picnic lunch for you both in addition to other items to nibble on throughout the day. Keep in mind that since you are planning the day, it's also your responsibility to research the trails, and have maps and pertinent hiking information prepared.

With all of these gift ideas you're sure to find something for that special fitness junkie on your list. Not only will you be showing that you care, but you'll also be contributing to their health.

Sounds like a win-win for everyone.
Custom Search
PopularFitness.com