Home
Must-have Home Gym Equipment
We have compiled a list of useful fitness equipment that should be featured in every home gym, no matter what your exercise regime. The items listed below will work different parts of your body and are suitable for whatever your current fitness level is.

Jump Rope

A piece of equipment that you likely first used back in primary school, a jump rope is a great way to train your entire body in one go.

While many people will pick up a jump rope and attempt to see how many times they can skip over using it, Fitness Magazine has put together this excellent guide that will vary the workout and help you burn 135 calories in the space of just ten minutes.

Exercise Ball

Another basic device for your home gym; there are so many workouts that can be performed on an exercise ball.

This piece of fitness equipment is great for adding more elevation to basic exercises such as sit-ups, jackknives and squats, for example.

However, the tabletop routine involves you pushing up on the exercise ball, thus making the gear essential. It's a great workout for toning your abdominals, back muscles, chest and shoulders, so the kit is well worth the investment.

Treadmill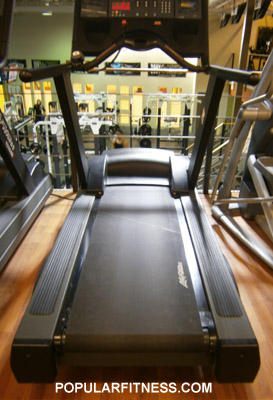 A treadmill is great if the weather is too miserable to jog outside, or when you just want a quick, no-fuss workout.

Best Gym Equipment has a huge treadmill collection as part of their extensive fitness equipment range, covering both basic models for those who simply want to run and hi-tech designs for fitness enthusiasts who want a little more from the device – a few treadmills even have TVs built into them.

Kettlebells

Variety is the name of the game when it comes to kettlebells. Available in a broad selection of weights, a kettlebell can be used for performing curls, swings, figure-eights, squats, twists and deadlifts, to name but only a few.

It is not just the amount of workouts you can perform with kettlebells that should make them appealing for your home gym though. Their compact designs mean that you can easily lift them outside in the summer and they are convenient. They do not occupy a lot of room in your home.

Chin-Up Bar

A wonderful feature of a chin-up bar is that the equipment can be easily installed whatever the size of your home gym. This is because the bar is designed to easily attach itself to the top of a door.

Once set up, you will feel your muscles burn as you attempt to use only your arms to lift your body. It's up to you whether you choose the method of seeing how long you can hold a pull-up for or opt for a set number of repetitions.

Either way, your arms, shoulders, chest and abdominals will all benefit.



Custom Search
PopularFitness.com